For laser, we may have heard of a lot of TV movies or novels, we havebeen shocked by the laser's incomparable performance and the performance of a variety of purposes. But Laser safety glasses ask you, do you know laser? Laser is a kind of what light.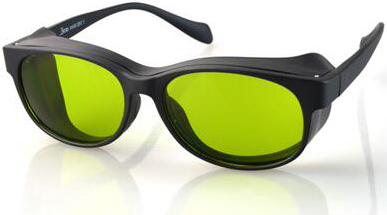 Light is emitted from the atoms of the constituent atoms, and the atoms are in an unstable state (that is, the excited state), which will be emittedin the form of photons. The laser is lured (excitation) photon queue out, photons this photon in the queue, optical properties, pace extremely consistent,causing them to invincible, powerful. The laser is monochromatic, or is a single frequency. Some lasers can be produced at the same time with different frequency of laser, but the laser is isolated from each other, the use of separate. Secondly, the laser is a coherent light. The characteristics of coherent light is all its waves are synchronized, the beam of light is just like a "wave". Again, the laser is highly concentrated, that is to say it will take a long distance before the phenomenon of dispersion or convergence.
The laser to us is a powerful force, but also we often desire to achievethis, the benefits of artificial substances is extremely large, we have nowcompleted a lot of laser usually difficult to accomplish, but we do not understandthe hazards of using laser, recommend timely wearing good protective measuresof laser protective glasses.