We all know that we are always working to protect the eyes of the industry is struggling, although we do is laser protection. However, yesterday, wespeak about the eyes of a little common sense, the next Laser safety glassesoperators for everyone throughout the. Actually mirror cloth is not for everyone to wipe the eyes oh.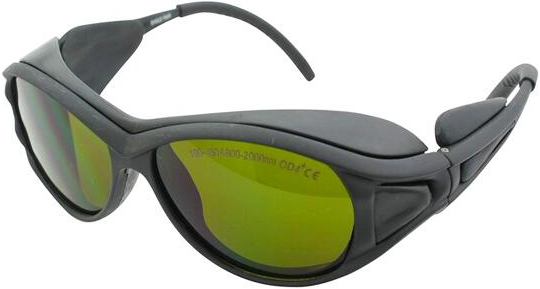 Believe that the mirror will be a small companion in the mirror box outside the preparation of a mirror cloth. The mirror is dirty, with a cloth towipe the mirror. But you know what? The mirror cloth is not used to wipethe mirror!!! We are so old habits is actually wrong!! then the truth in theend is how to do?
One, the truth
A mirror cloth is used to pack your mirror, preventing the mirror frombeing worn in the mirror box.
Two, feeling cheated, and this is why?
A mirror you must have such a habit, when the lens is dirty after. Tendto the lens on a Kazakhstan tone, and then use the cloth or a mirror willwipe the lens dirty. In reality, that way, the opposite will allow you to bedamaged by the mirror!
So there are a lot of small particles of dirt on the lens, then dryrub will make cloth to the Department of dirt particles in your back down the lens attached, like emery cloth, wipe the lens back down with emery cloth, you will faint lenses if things go on like this.
Three, the mirror is dirty to do? A small companion will ask, what should we do?
Then the lens is dirty or greasy, and use tap water to develop. Add detergent wash or soap wash, rinse as dirty as the napkin slightly to drain the water, or let it dry. The film lens and dirty but not hurt that wash in.
Above is the work of Laser safety glasses for everyone to bring, for themirror cloth is not used to wipe the meaning of the mirror. We expect everyone to see after the support, then we would like to know more about the meaning of the above. Please pay more attention to us.