Presumably all of it has not very strange laser cutting machine, presumably its performance and use without me for you one by one. Yesterday, Laser safety glasses workers for everyone to bring a little common sense for the laser cutting machine, hope to bring you will support.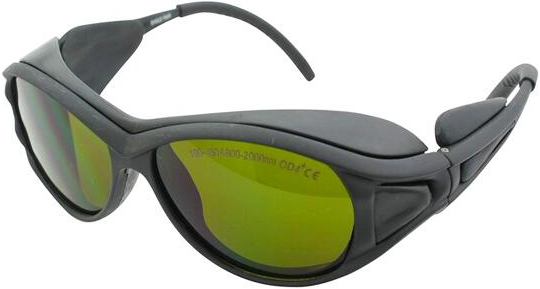 1, to cope with the laser cutting machine radiation protection.
The human body that has the rest of the weak level, on the laser cutting machine is able to resist a slight radiation. The laser cutting machine operators should pay attention to appropriate eating some carrots, bean sprouts, tomatoes, lean meat, liver and other plants rich in vitamins A, C and protein food, often drink tea product like. Therefore, the Department of food can support the whole human better to protect the eyes, so that the human body can be in the laser cutting machine radiation conditions, better protect the human body.
2, fastening screws, coupling
A system in operation after a period of time, still at the joint of the screw, the coupling will produce loose, volatility will still unwarranted mechanical operation, thus in the tool to inspect the transmission components there is no abnormal sound or strange scene, found that the problem should betimely and strong protection. With the opportunity to have a period of time to use one of the first set of screws. The first solid should be used in the facility after a month or so.
3, light path of the review
The optical path of the laser cutting machine system is by focusing onanti reflection mirror and a focusing mirror to achieve the unique, focusing mirror in the optical path without the migration problem, but the three anti mirror is composed of mechanical all vivid, more likely to offset, is normally not offset, but offer users the previous work be sure to check whether the light path deformity.
4, radiation: laser cutting machine protection facilities.
Laser cutting machine protective facilities is typical of laser protectiveglasses, so preventing laser damage to eyes, according to the principle of protection can be divided into type, suction, diffraction reflection type and composite such as many kinds of nature, they will be on the basis of laser cutting laser radiation wavelength filter protection, reach laser cutting machinelaser on the human body cover, which is the market of laser cutting machineis the inconvenience of insurance protection facilities.
Above is the work of Laser safety glasses for everyone to bring, for the laser cutting machine of the common sense of the meaning of the. We expect everyone to see after the support, then we want to know more about the class of the above common sense. Please pay more attention to us.