Love their eyes, and reduce the laserdamage, today's social development, we abandoned the lot was good for us, goodthing, now a lot of light pollution let's small-scale operations, especiallythe harm of laser. Laser everyone should know the harm of human body, so theuse of laser protective goggles to protect our eyes is important, but how tochoose the suitable laser protective goggles? There are different types oflaser protective goggles, the different material used, in principle isdifferent, also have different applications.
To provide effective for laser protection,must according to the specific use requires a reasonable choice of laserprotective goggles. Choosing goggles, first of all, according to the maximumoutput power of the laser used (or energy), beam diameter, pulse time determineparameters such as laser output maximum irradiance or maximum exposure. Then,according to the corresponding wavelength and irradiation time of the maximumallowable exposure exposure limit (eye) determine minimum optical density valuefor the glasses, and on the basis ofselecting appropriate protective goggles.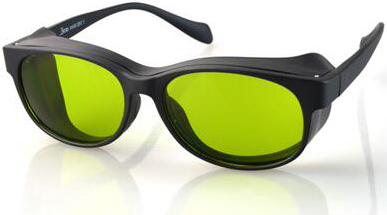 Choice of the specific conditions of themain include:
1, the maximum amount of irradiation Hmax(J/m2) or maximum irradiance Emax (W/m2);
2, specific protective wavelength; 3, inthe corresponding protective wavelength of the required minimum optical densityvalue Dmin;
4, protective glasses, heterogeneity,asymmetry, Angle of the incident light effect, etc.;
5, laser radiation resistance;
6, visible light transmittance;
7, structure and shape. In general, we usebut even their progress, but we can make the light pollution in many places aredegraded, we only have a pair of eyes, be sure to get some protection.
Thispaper provided by radium screen science and technology, please indicate thatradium screen technology provide , Laser safety eyewear, , and other products, please login (lsys789.cn) consulting