Withthe development of the society, cannot leave computer work now, can't, must beat the computer all day, the Internet search when the under eye protectioninformation, sorting out.
1,intermittent can let your eyes rest for a short rest time to relax, it is bestto leave the seat, find some distant goal, about maintaining about 10 seconds,rest a little, to have infinite help to eye?
2,eye movement, If continuous in computer desk for an hour, but try to do someeye movement, look up very breath, for example, in the middle of the move lineof sight back, take a breath, so exercise about repeated three times, and thencontinue below, the left and the right to repeat the same action.
3, awink Blink of an eye movement is actually can let an eye secretion of tears,keep the eye moist, for OL wearing contact lenses is very important! Many womenis too focused on work, leading to a long time staring at a computer screen andforget a wink that simple little affectations, while the other dry eyesdiscomfort.
4,breath breath are helpful to eye? Things, actually on the inhale, canaccelerate the blood circulation, according to the survey, many women are toofocused on staring at the computer, let the breathing speed is slow, so alwaysremind yourself, keep breathing smooth, to relax!
5,healthy food Long to eat the food is good for your eyes, and there is somedegree of help, such as deep sea fish contains a lot of DHA, can make eyeretina sound development, and to prevent disease and cataract; In addition,carrots, lemon, blueberries, nuts, liver, etc., often eat, can increase theantioxidants in the body, and can effectively eye, against aging phenomenon,then serve several?
6,eat a variety of fruits Especially citrus fruits, still should eat more greenvegetables, grain, fish and eggs. Drinking more water can help to alleviate dryeyes.
7,to keep good work position In the attitude of one of the most appropriate, makethe binocular-as or mild down to look at a computer screen, this can make theneck muscles relaxed, and the eyes are exposed to the air to minimize the area.
8,computer screen distance adjustment Recommended distance is 50-70 cm, and thescreen should be slightly below eye level 10 to 20 centimeters, the view is 15~ 20 degrees. Because of the Angle and distance can reduce the demand forrefractive, reduce eye fatigue.
9,wear contact lenses If you have less secretion of tears, dry eyes easily, infront of the computer is not suitable for use contact lenses, to wear glasses.In front of the computer to wear contact lenses, and it is best to use the highdegree of the air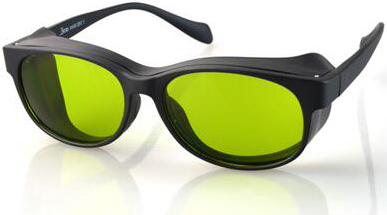 10,eye exercises Save bamboo acupuncture points from his brow, fish waist pitching Ming temple four hundred acupuncture point acupuncture point according tothe order, with the right hand clockwise massage acupuncture point 1-2 minuteseach
11,radiation protection glasses Choose to have quality assurance in radiationprotection glasses Some diet is good for eye protection. Vitamin A mainly existin the egg yolk, milk, cod liver oil and, yellow, green vegetables, such asfood, especially the yellow and green vegetables, all kinds of natural caroteneand carotenoids more rich, such as tomatoes, carrots, papaya, qing jiang foodand so on, are of great help to the eyes of vegetable vitamin E mainly in nutsand wheat germ, but vitamin E, pay special attention to itself uric acid valuediscretion can cause gout attacks. Vitamin B group, which in the milk, leanmeat, eggs and yeast products, rich in content. In particular the healthysugar, it contains rich vitamin B1, is conducive to neurological diseases.
Finally,vitamin C, with the highest levels in dark green or yellow red fruits andvegetables, such as guava, lemon, orange, etc., these fruit nutrition easy todamage, is better to eat raw.
Abouttea: here to help you identify the most suitable for computer several drinktea, the family can not only help you fight against radiation, can also protectyour eyes, resistance to be agitated! Mung bean soup of yi Mung beans can beheat-clearing and detoxifying, diuresis detumescence, yi can spleenantidiarrheal, intellectual man fit yiqi, often need to stay up late at nightworkers or upset minded, dry mouth, constipation, acne, in addition to eat morefruits and vegetables and added moisture, mung beans yi soup when eat snacks,is helpful for summer except vexed. Green tea Green tea is in last few yearsmost relish of preserve one's health drinks, because the powerful antioxidantcatechins and vitamin C, can not only remove free radicals in the body, stillcan make adrenal cortex hormones secrete antagonism insecurity pressure, asmall amount of caffeine contained in green tea of course also can stimulatecentral nervous, boost the spirit.
Bestdrinkable lest affect sleep during the day. Medlar tea Medlar contains richcarotene, vitamin B1, vitamin C, calcium, iron, have to fill the role of liver,kidney, improving eyesight, because itself has sweet taste, whether tea or likeraisins when snacks to eat acidity for computer clan eyes, fatigue, deepen thevision problems are of great help. Chrysanthemum tea Has the effect ofimproving eyesight qinggan, some people are simply chrysanthemum and Chinesewolfberry bubble together to drink, or chrysanthemum tea with honey in liverresolve depression are very helpful.
Definitelyname tea Definitely name has clear heat, bright eye, filling encephalon, townof diseases, the role of good physique, if people with constipation can dinnerdrink after a meal, have the effect very much to treating constipation.Eucommia tea Effect of eucommia ulmoides with blood and strong bones andmuscles, to often sedentary, the waist backache is helpful, though both men andwomen can drink, if female friends can also be in physiology period at the endof taking with siwu decoction.
This paper provided by radium screenscience and technology, please indicate that radium screen technology provide , Laser safetyeyewear,, and other products, please login (lsys789.cn) consulting