We know that laser workers in thelaser work environment is bound to wear laser glasses, but not every laserprotection glasses are suitable for their own, so we choose laser protection glassesmust be targeted when the following is I summed up the choice of laserprotection glasses to pay attention to the six aspects.
1, to be selectedby the product inspection agencies qualified products.
2, weldingprotection glasses mirror filters and protective film to be required to selectthe operation and replacement.
3, the lenswear rough, frame damage, will affect the operator's vision, should be timelyexchange.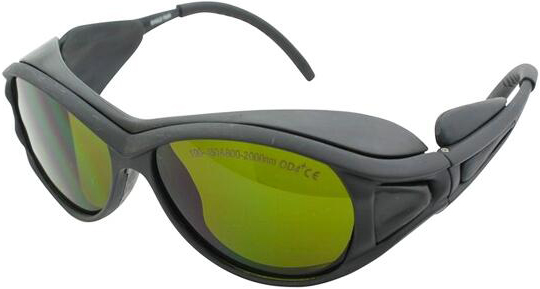 4, width and sizeto be suitable for the user's face.
5, laserprotection glasses to someone to use, to prevent infectious eye disease.
6, to preventheavy fall pressure, to prevent hard objects friction lens and mask.
Choose the right of theirown laser protection glasses, it became engaged in this aspect of the staff ofthe umbrella, because the eyes are more fragile, so the protection of the eyeis very important.